We all love playing our favorite casino games. And, accrued comp points are taking up our gambling experience to a completely new level. Comp is a short term for complimentary. In the casino, this means free stuff and perks that you can be based on how much you are gambling.
What are gambling comps?
Gambling comps is a way of earning rewards every time you play in a casino. It can be freebies that will be handed out by the house. In addition, it could mean free services and products given to players that they can use on their visits. In addition, comps can differ from player to player. It can also come in different forms.
Some casino comp points:
Free drinks
Concert tickets
Fine dining
Flight discounts
Hotel stays
Free parking
Casino credit
Room upgrades
Limousine usage and so much more.
Moreover, you could be getting this free stuff all the time. Only if, you are doing it right. Furthermore, there is no reason that you cannot get any gambling comps every time you visit a casino.
Today, we are going to talk you through how accrued comp points work. In addition, we will discuss how to earn comp points and how casinos calculate comps. Moreover, we will share some comps secrets with you. Because what you do not know can affect your ability to make the most out of them.
How to earn accrued comp points at casinos?
Go get a player's card
Before you can start earning any accrued comp points, you have to be in the casino system. You ask any casino employee how to get a player's card. Then, they will guide you on how to apply for their program.
Normally, casinos have a dedicated player's club where you can join. Moreover, you can join a player's club for many casinos. Make sure to apply on this, too. You can get details about it at the player's club desk. The most casino gives club-signing bonuses. Moreover, there are instant comps rewards that you can earn just by signing up as a member.
The application process for a player's club card is pretty much easy and short. To apply, all you have to do is fill out the player's club application form. Then, give them your valid ID. After that, just wait a few minutes to get your player's card. That is it, simple and sweet; you can now start earning gambling comps and rewards.
The most common misconception about accrued comp points is that you need to gamble tons of money. In fact, there are simple ways to start getting free stuff from the casino.
Are gambling comps for high rollers and whales only?
Comps at the casino are not for high rollers alone. Or, for the gamblers that lose a lot of cash. Comps are for all types of players. Whether you win or lose, you can have accrued comp points at your account.
How to earn accrued comp points?
After having your player's card, always make it a habit to use it. From video poker, slot machines, baccarat, and other casino games do not forget to scan your card.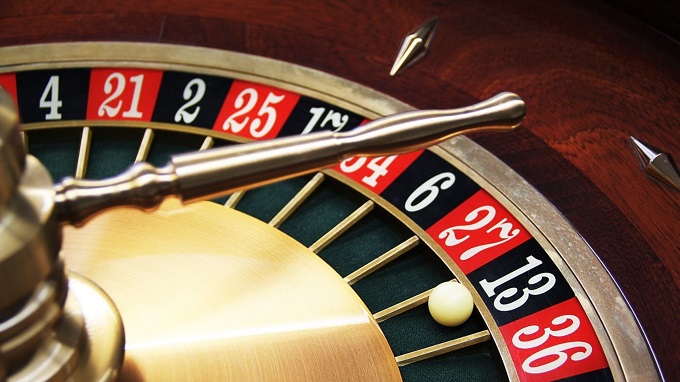 Gambling machines have a scanner for your player's card. Moreover, before you add any money to a slot machine, look for the scanner. Moreover, you can hand your card to the dealer. So that they can scan them before the game starts.
Scanning your card is important so that the casino has records of your activity. As well, get records of the time you spent on gambling. You can get more accrued comp points when you spent more time gambling. By the time, you have scanned your card and start playing; points are accruing to your account.
The casino runs different special promotions. Moreover, these specials allow you to earn bigger and better comps. Some specials give players bonuses for playing a certain game. Ask any of the casino employees about any specials that may be happening right now. So, every time you visit a casino ask about special live casino deals before playing.
Aside from that, you can also take advantage of limited offers and deals. Here, you can get more free stuff and casino goods. As a player's club casino member, you can inquire if there is any available coupons/vouchers today.
NOTE: Always ask for a special promo, free stuff, or vouchers. Sometimes casino employees might not voluntarily share info about their free stuff. Make sure that you always ask, so that you do not miss anything.
Do your assignment and make some research
Before visiting a casino, make some research ahead. Then, start planning your comps even before you start playing.
Most casino websites explain their player compensation program. From there, you can find the detailed guide that explains how the comp point program works. Once you have all the details, you can now start planning on how to earn accrued comp points.
While you are on it, you can also sign up for a player's card online. So that you are good to go even before you set foot on the casino establishment. Moreover, sign up for their mailing list. Here, you can take advantage of the special offers and coupons they sent through the emails.
The unspoken casino comps
Aside from the outright free stuff and freebies that you get, there are also little perks that you can enjoy. These little extra comps give you more of a VIP experience. For example:
Line comp at the casino buffet
Discount rate on your hotel room
Free drinks
How do casinos calculate comps?
A casino comp calculator can help you calculate your expected accrued comp points. Your accrued comp points are based on:
How to calculate your accrued comp points?
First, type the name of the casino game in the casino comp calculator.
Next, enter your average bet amount.
Then, enter the hours you spent per session.
That is it, you can now find out what your accrued comp point is. If you are just a low or medium roller, then it may take weeks or months to collect your accrued comp points. Still, this depends on how your score, bet, and spent time.
Are there any casino comps secrets?
As you go along in this article, you probably have figured out how casino comps work. Moreover, the secret of casino comp is your bet. The more you bet, then the more accrued points you will earn.
Comp Points FAQs:
You can earn points from playing any casino games. Nevertheless, you cannot earn points from free play or demo mode. What you need to do is play with real money to accrued comp points.
There is one way to maximize your comps, play games with a smaller house edge. Moreover, when a dealer or pit boss is rating you – wager big. In a casino, rating players is how they estimate your hourly action.
Yes, there is a requirement – you need to gamble. Some casinos may require you to wager at a certain level. In addition, you need to play for a specified time to qualify for a comp.