Do you want to add some excitement to your usual Blackjack game? Well, side bets will surely provide extra side action on the Blackjack table. Blackjack side bets are additional stakes made by the player during a typical Blackjack game. They are founded on the idea and prediction of which cards the player will receive as well as the dealer. Side bets come in a variety of types, each with its own set of rules, house edge, probability, and reward.
For beginners guide to read: How to play Blackjack in the Casino and Win?
Try to ask an average casino table games lover about the side bets of Blackjack. You can bet that their face will suddenly light up with a smile. Simply because these prop bets give chances to more adventurous players to place extra stakes on the outcome of the hand. So, what are Blackjack side bets? What are the side bets Blackjack rules? Are they worthy to take your chances?
What exactly are Blackjack side bets?
These are additional bets that you can place on the traditional game of Blackjack. Thus, it involves predicting which cards the player, and occasionally the dealer will be dealing with. 
Furthermore, you need to place your additional stakes before the distribution of cards. In addition, each Blackjack side bets are dependent on chance rather than skills. Although, counting cards can help assist you in choosing the most likely combination for your best side bets.
Why should you place a side bet?
Aside from it is easy to play; the low house edge is one of the most appealing features of Blackjack.
You can face a house edge of roughly 0.5 percent to 2 percent. However, while the chances of losing big are minimal, the chances of winning big are equally modest.
Blackjack is primarily an even-money game, rising to a maximum of 2:1 when you hit a Blackjack. Blackjack side bets allow you an opportunity to play significantly longer odds for bigger player wins. In some cases, you could win up to 5,000:1.
On the other hand, the house edge of Blackjack side bets could grow dramatically. Wherein, most bets carry a house edge of ten percent or more.
To put it another way, side bets make it easier to lose money when playing Blackjack.
Therefore, the question here is – "Is it worthy placing side bets?"
Blackjack side bets: Are they worth it?
As previously said, side bets are a method to bring interest and fun to an otherwise monotonous game. In addition, they offer you the potential for a large payout.
However, side bets have a higher house edge, and the outcome of these bets is completely random unless you know card counting.
In reality, players who want to use their skills and tactics to beat the dealer often avoid making side bets.
How to make side bets in Blackjack?
To place such bets, all you need is to take a seat at an RNG or live table. You will also see that there are Blackjack side bet spaces on the Blackjack table. At these spaces, you can place your chips on the side bet you believe are worthwhile.
Isn't that nothing out of the ordinary? The bets that are now active are normally displayed on the felt or the left-hand side of the viewer.
What are the best Blackjack side bets and their rules?
When we say best Blackjack side bets, we mean the type of stakes that are beneficial to the player. From this standpoint, we choose the most popular side bets that have endured the test of time. Also, you can discover them in the best online live casinos in Singapore.
Together with our list of the best Blackjack side bets, we also go over the advantages and disadvantages of each bet. Moreover, we will discuss the typical procedures that are tied up with the nature of each type.
21+3 Blackjack Side Bets
This side bet is very much common these days in both land-based and online casinos. The long and short of 21 +3 is that if the dealer's face-up card and your first two cards form one of the poker hands like:
Flush
Straight
Three of a kind
Straight flush
Suited three of a kind
If you manage to form one of these combinations, then you fulfilled the winning condition of the bet. In addition, you will gain from the low house edge of 21 +3 side bet which is only 3.24 percent. That is if you choose to stake this proposition.
Furthermore, the house edge also varies depending on the number of decks used. For five decks, the house edge is 7.81% while six decks have 7.14%. Also, a seven deck of card has a 6.29% house edge.
In 21 +3 Blackjack side bets, the better your hand is then the higher the return will be. On top of that, you will also win regardless of the outcome of the main action. Therefore, you bust and lose your initial stake. At the same, you can also win some on your 21 +3 side bet.
21 +3 Blackjack Card Combinations:
Flush– This refers to all cards of the same suit. Usually, you receive a payout of 5:1 if you win.
Straight– This hand refers to all consecutive cards and usually pays 10:1.
Three of a kind– This hand consists of all three cards, which are from your two-card and the dealer's face-up card. In addition, three of a kind must be of the same number or face card value. Usually, it pays 30:1.
Blackjack straight flush– This hand consists of three running numbers of the same suit. If you win, you will receive it paying 40:1.
Suited three of a kind– This consists of all three cards of the same number and the same suit. If you win, you will receive the highest payout of 100:1.
Royal Match
You can place Blackjack side bets on almost all online Blackjack varieties. It has a 3.7 percent house edge, which is commendable. Here, your main goal is to catch two suited cards, preferably a King and a Queen.
Usually, two suited cards payout 5:2, whereas a suited King-Queen pays out 25 to 1. Apart from being a traditional bet, Royal Match is also one of the most player-friendly side bets. Moreover, it is a favorite of many gamblers all around the world.
Notably, the percentages and rewards listed above are dependent on the number of decks in the shoe as well as the operator itself. In short, a single-deck Blackjack variant's payouts are very different from a six-deck blackjack variant's payouts.
Over/Under 13 Blackjack Side Bets
This Blackjack side bet offers a favorable house edge. It has a house edge of 6.5 percent for the Over and 13% for the Under. In the first case, the player expects his first two cards to add up to more than 13. Whereas in the second case, they hope for the opposite. The twist is that if the total of your first two cards is 13, you lose.
When the player wins the bet, the payment is 1:1. In some casinos, an Exactly 13 bet is also available, with a 10:1 payout.
Furthermore, keep in mind that Aces are counted as one in Blackjack. Moreover, the bet amount shouldn't exceed the amount of your initial stake. In addition, if you employ a good card-counting technique, you should be able to reduce the house edge even further.
Perfect Pairs
This Blackjack side bet solely focuses on your two-hole cards. In addition, they must be of equal worth, which is a pair. However, the payoff is determined by the following factors:
Mixed pair– This Blackjack hand refers to two different colors, red and black. If you win, then you receive a payout of 5:1.
Colored– It pays 10/1 if you make a pair of cards that are the same color but not the same suit. For example, you got one club and one spade.
Perfect pair– This is the best Blackjack pair you can get when you have two cards with the same number in the same suit. You will receive a payout of 30:1.
Insurance Blackjack Side Bets
Nowadays, it's uncommon to find a Blackjack side bet instruction that doesn't mention insurance. This isn't surprising, given how important this wager is.
With an insurance bet, you are betting on the dealer showing a Blackjack. If this occurs, players whose insurance bet will receive a 2:1 payout.
The insurance bet becomes available when the dealer's face card is any of these:
Although the house edge on this one isn't the highest, it makes the stake high enough. In the long run, the insurance bet is worth it. 
Super Sevens
If you decide to take this bet, the phrase 'the more the merrier' will be appropriate. That is if you are lucky enough to catch a lot of sevens.
This Blackjack side bet usually applies to situations where you have one to three sevens. Besides, one seven will only win if you are given a seven as the first card. In this example, the payment is 3 to 1.
From there, you can win up to 5,000 times your stake, depending on whether the sevens are suited or not. Furthermore, the stakes are normally set at $1 because of the extraordinarily high potential. Then again, getting three sevens isn't easy. Still, it is something to look forward to.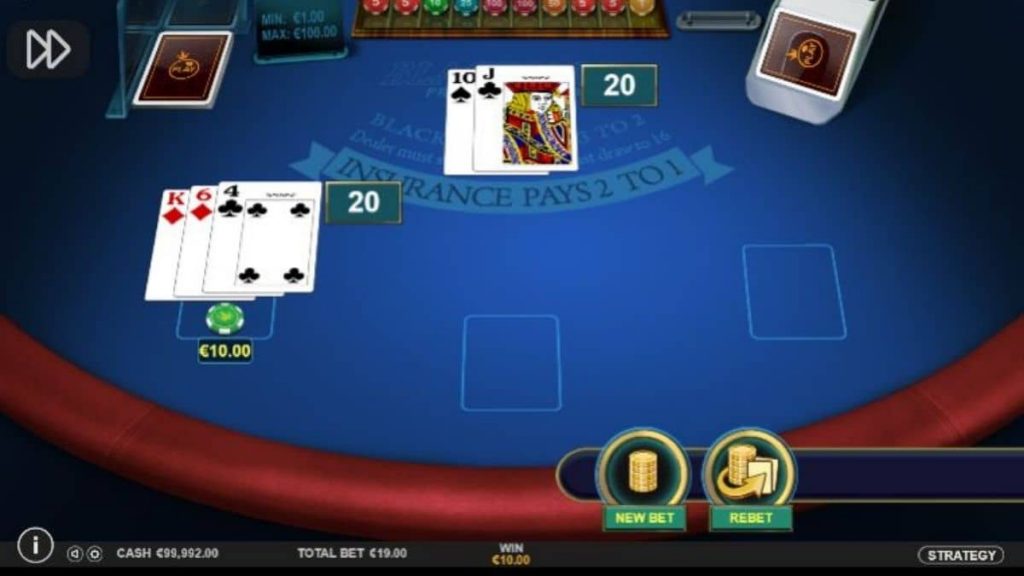 Lucky Ladies Blackjack Side Bets
This Blackjack side bet is fairly basic, which is why many players are enticed to take a chance on it. It is sufficient to achieve a seemingly easy goal to be compensated.
If a player's first two cards total 20 with an unsuited and they've backed the wager, they'll be rewarded 4:1. While the suited usually payout 10:1. Also, a matched 20 of the same rank and same suit pays 25:1 while the two Queens of Hearts pay 200:1.
In addition, the maximum payoff is 1,000 to 1 for two Queens of Hearts and the dealer has a Blackjack. However, Lucky Ladies' side bet is exceedingly difficult to take advantage of. Of course, the chances of it happening are very slim. However, even if this scenario doesn't play out, any suited and/or paired the 20s would pay out handsomely for adventurous players.
Blackjack Side Bets FAQs:
Of course, you can. Nothing prevents you from placing both side bets on any given hand. This is a terrific strategy to swiftly bag a healthy win for individuals with some thrills. On the other hand, if you don't get lucky, betting on both sides bet can quickly empty your bankroll. That is why we always remind our players to carefully chose their decision towards risk and rewards.
Among the list, Lucky Ladies is one of the least profitable side bets that you can make in Blackjack. It is based on the premise that the aggregate total of the player's two cards will be 20. If the cards do not add up to exactly 20, the player loses the initial bet. In addition, because the odds are low and the house edge is significant (over 24 percent), it is also considered a terrible bet.
Bet the Set Blackjack is one of the most exciting side bets that you can place in Blackjack. It takes into account the player's first two cards. You win if the cards are a pair or a suited pair. Also, the value of the player's hand is unaffected by the dealer's Blackjack. In addition, it is also independent of the dealer's hand.