The unavoidable evil of practically every casino bonus is the wagering requirement. The majority of casino websites entice players with significant deposit bonuses and free spins. However, you cannot instantly exchange for cash the 99 percent of these casino bonuses. You must first meet the casino bonus rollover. In short, your bonus or free spin wins must be wagered a certain number of times before you can withdraw any money. However, what does a wagering requirement mean? Is there a preferred method for using a casino bonus? We go into detail about all of that and more so that you fully comprehend how to beat wagering requirements.
What does the rollover requirement mean?
You will obtain additional bonus money to use as you like if you choose to play at a casino with one of the various casino bonuses offered.
A wagering requirement is a multiplier that shows how many times you must use an online casino bonus before you can withdraw your winnings.
The bonus sum you receive when you use a promo code to deposit at a casino will have wagering restrictions that you must meet.
If you don't fulfill the rollover criteria, your balance will remain in your account until you do or the conditions are met.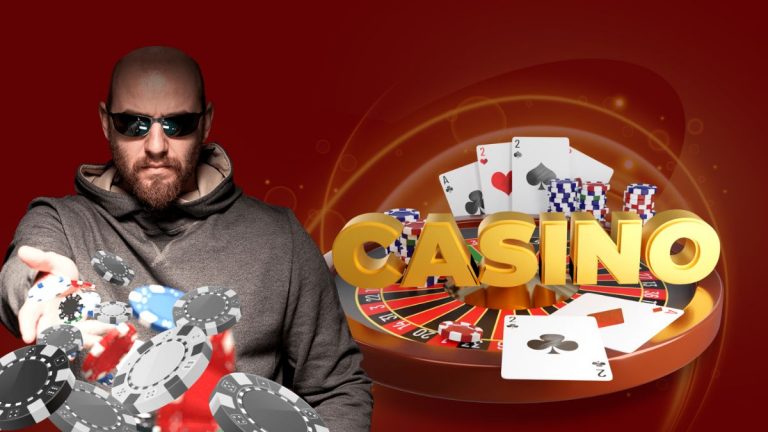 How does casino bonus rollover works?
Understanding wagering requirements do not have to be difficult.
First, you must deposit money into your account. Then, enter the casino bonus code (if applicable). After that, both your initial deposit and bonus funds will be accessible for use. The wagering requirement is applied to the initial deposit as well as the bonus money.
For wagering requirements, the key formula is reasonably simple and clear:
Wagering Requirement = (Deposit Amount + Bonus Amount) x Rollover Requirement
Let's use the 100% up to $5,000 bonus offered by SG88WIN as an illustration. If you deposit $20 and obtain a 100% welcome bonus, you'll have $40 in your playable account balance overall.
For the initial deposit at SG88WIN, the wagering requirement is x35 (the next four deposits are x30 rollover). To pay out your potential earnings, you must bet a minimum of $2,100.
How To Beat Wagering Requirements?
When gambling online, it can be difficult to keep track of how much you've wagered and how much is remaining. Good thing that most online casinos in Singapore provide you with that information on your personal bonuses page.
There are various factors you need to consider to satisfy and beat the casino wagering requirements.
The game you choose to play with your extra money might have an impact, to start. Table game bets may not be valued as highly by some casinos as slot machine bets.
Some casinos, for example, won't add the whole $10 that you wager on blackjack to your wagering requirement. In most situations playing online slots is your best chance for finishing your rollover requirement quickly. However, this might vary depending on the casino you are playing at.
Second, you should carefully study the bonus terms and conditions. This is because some of them can have a time restriction that you should take into account while utilizing the offer. Ensure that it lasts long enough to fulfill the required number of plays.
Last but not least, evaluate the wagering requirements of various offers and casinos. Take into account the minimum deposits, time constraints, and all games that count toward the bonus rollover. Some casinos will provide you with a comprehensive bonus contribution chart.
Are Casino Bonus Rollover Bets Fair?
It's important to know that the wagering restrictions apply to the amount wagered, not the amount deposited. Many inexperienced players first fail to recognize the difference. As a result, it may lead them to lose out on applying for an exhilarating promotion.
Any bonus may help you boost your bankroll and lengthen your playing session at an online casino. In addition, some may even be convertible into real money that is ready to be cashed out.
Rollovers may be advantageous to the player, regardless of whether they are fair or not, according to the math. Most casino games have a house edge that can vary from 0.5 percent to 5 percent. Therefore, playing a game with a high RTP percentage (like live dealer blackjack) has a decent possibility of effectively completing wagering requirements.
Your profits from a game are also regarded as bonus funds if you are playing it. In this manner, every winning bet will also help you meet your wagering requirements. If they can routinely win at the roulette or slot machines, this gives gamblers even greater power over the casino.
Is It Possible To Get Online Bonuses With No Wagering Requirements?
No, all Singapore online casino bonuses have wagering requirements. Offering a bonus with no rollover conditions is equivalent to giving players free money that they can withdraw right away. Oftentimes, casino bonus no wagering is very easily abused.
Any casino that promises to have no wagering requirements on their bonuses is most certainly a fraud and should be avoided.
However, don't mistake this for no-deposit bonuses. No deposit bonuses are alluring promos that certain online casinos provide without asking players to make a deposit.
Casinos offer no-deposit offers to showcase their games to players who aren't sure if they want to sign up or not. Remember, though, that no deposit bonuses do have wagering restrictions and will need you to deposit before you can withdraw any wins.
What Other Conditions Affect The Casino Bonus Rollover Requirements?
There are a few more terms and restrictions that may influence how you wager a bonus. Some instances of these rules are as follows:
Bonus Money Or Deposited Money First?
When you first start playing, you can either use the additional bonus money you receive or the money you deposited.
It's helpful to note that this differs depending on the casino.
For instance, you play with the deposited money first. Then, you might be able to forego the bonus and withdraw your earnings without having to make any wagers.
Max Bet While Wagering: How To Beat The Casino Bonus Rollover Requirement?
Sadly, you cannot immediately satisfy the wagering requirements by placing large wagers. Instead, you may only wager a certain amount, usually $5, when you complete them.
Time Limitation
The majority of bonuses have a time limit. Often, you risk losing the bonus money if you haven't met the wagering requirements by this time.
Game's Contribution / Exempt Slots
Slot machine wagering isn't as high on some as it is on others. A $1 wager on a slot machine, for instance, would only count as $0.50 of the required wagering if the slot contributes 50% to the wagering. A few roles also contribute nothing and are excluded (more on this later).
There will be variations at each site because bonuses and terms are something that every casino builds on its own. Before paying a deposit, you should always make sure you understand the terms and conditions of the deal. Furthermore, you can contact customer service (many are available through live chat) before using any terms you're unsure of so that they may be clarified for you.
Top Tips On How To Beat Wagering Requirements
You must wager the bonus funds until you reach a particular amount to meet the wagering requirements. Here is a detailed instruction on how to accomplish it:
Calculate the wagering requirement– You must be aware of the required number of wagers for your bonus. You can figure this out using the wagering calculator or the formula we mentioned earlier.
Play the slot machines– After that, you may start playing slots using your bonus. Keep in mind that most casinos only let you use a bonus to play a limited number of slots.
Each stake contributes to the completion of the bonus requirement– This will assist in meeting the wagering requirements each time you use bonus funds to spin an eligible slot machine. Take note that most casinos only permit you to wager up to $5 using bonus money.
Make enough wagers to overcome the wagering requirement– Can you place enough bets without losing your bonus funds? If so, then you can beat the casino bonus rollover. The bonus money will now transform into actual cash that you may withdraw.
Casino Bonus Rollover FAQs:
You must play through your requirements ten times before you can collect any wins if there is a 10x wagering requirement. Example: A wagering requirement of x10 and 100% up to $50. Deposit $50 and receive a $50 bonus, for instance. The bonus amount multiplied by 10 is the wagering requirement (e.g., $50 x 10 = $500). Example: Deposit $50 to receive $50 in bonus cash. The wagering requirement is equal to the deposit plus bonus money times 10 (i.e., $50 + $50 x 10 = $1000).
This varies according to the casino or gaming site. The terms and conditions will mention whether or not you must gamble the bonus sum. Alternatively, if you must gamble the bonus amount plus the deposit amount. This last scenario is usually higher and more difficult, so double-check this.
You may monitor how much of the wagering requirements have been met in your account at several casinos. This feature might not exist at other casinos. To find out how much you've wagered, ask the customer service at these websites.