Have you ever wonder why do modern slot machines often offered 10, 20, or 50 payline options? Modern slots offer many different symbols, icons, bonus features, paylines, and pay tables. Moreover, slot paylines had evolved from single paylines to multiline. For a complete beginner in slots, it can be confusing for them to understand how to read slot machines lines. Read how do slot machines work full guide here.
Good thing, all this information is easily accessible in each slot machine paytable. Before you open up a slot machine and push that button, you deserve to know how pay lines work. In this article, we will delve into details on how to read payout tables and master slot machine lines.
What is a slot machine payline?
A Payline (betting/winning line) is a combination of slots symbols that results in a win.
In a classic slot machine, there is only one payline. You will win if the three matching symbols create a horizontal line. Then, you need to look at the paytable to see how much your paylines is.
In modern slots, the paylines are much more diverse and not about a horizontal payline alone. Today, paylines can be in a huge number of shapes and combinations. Oftentimes, the common number of betting lines ranges from 25-30 paylines per slots.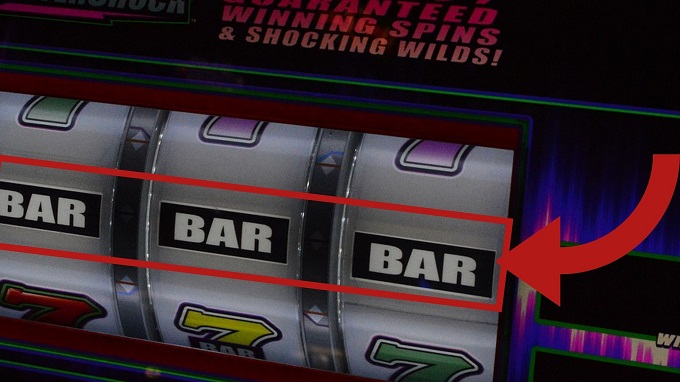 Not only that, slot machines now allow you to choose how many paylines you can activate. Do note that no matter what number of payline there is, payline should cross the same number of icons.
For an instance, in three-reel slots, the payline features three symbols.
Before you sit at a slot machine, you must know how to choose a payline. In addition, you must know how to read slot machines' payline as well. In a variable slot machine, it allows you to select several paylines to activate.
If your goal is to have fun playing in slot machines, keep the number of paylines under five. This is the best way to keep your bankroll always in check. Because the more number you activate a paylines, the higher the wager is.
Furthermore, if you want to play progressive jackpots, you tend to play as many paylines as you can afford.
How to select the number of active paylines?
Oftentimes, choosing the number of active payline depends on what type of slot player you are.
Some slots have a fixed number of active paylines. Having said that, you will not be able to deactivate any of the lines. Instead, you're required to pay and play all those lines. Thus, the number of paylines may also vary from one slot to another. Here, the only thing you can do is adjust the coin value and money you wish to wager per line.
How to play multi-line slot machines?
Therefore, if you opt to play in a progressive slot machine, you need to place the max bet amount. Moreover, you have to activate all those paylines. That is if you want to qualify for that huge and life-changing jackpot prize. If you deactivate some of those lines and hit the jackpot, this can be a saddening part for you. You are not eligible to claim the progressive jackpot. Instead, your payout will be smaller.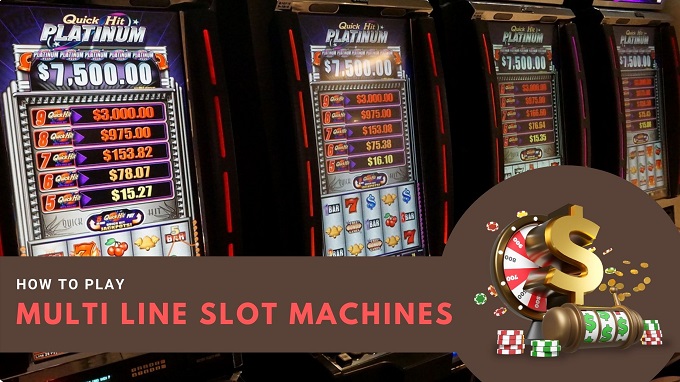 How do paylines work in video slots?
Some video slot machines allowed its player to adjust the number of active paylines. First, you need to select the coin value. Then, set the number of coins you want to bet on each of the active paylines.
Let us say you choose a coin value of $0.02. Then, you bet two coins each and activated 20 lines. In that case, you need to wager a total of $0.40 per spin. It is important to note that you will only win on those paylines you activated. If the winning combination lands on deactivated lines, then you lose.
Slot Machine Lines Explained: Multi-Line Slots vs. One Line Slots
One-line slots have a single payline. In addition, it is often associated with classic slot machines. Today, there are still single-line slots that you can play. Plus, it offers more advanced features.
Multi-line slot machines are available in various shapes and sizes. In addition, they offer a major advantage over single pay line slot machines. In a single spin, you have more chance to win prizes since it has more paying symbols. Thus, it increases your chance to have winning combinations. Furthermore, multi-line slots have more advanced options. This makes the gameplay more interactive and enjoyable.
When you compared the features of one-line and multi-line slots, there is no doubt that the latter wins. Truth is, multi-line slot machines are widely appreciated and popular today.
How to read slot machines lines: Orientation & Direction
There are many different ways in which direction a slot machine will payout.
1. How to read slot machines lines from left to right direction?
Obviously, this is the most common direction that a slot machine payout. Here, the slot symbols need to start matching from the very first reel furthest to the left. Then, any symbols need to match in succession from left to right. One great example of this slot machine is Gonzo's Quest.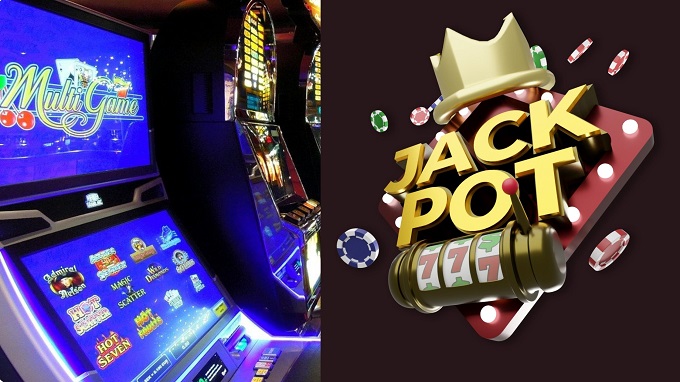 2. Right to Left Direction
This is just in contrast to the above. In this case, the symbol needs to start matching from the very last reel furthest to the right. Then, it needs to continue in succession to the left of the reels.
3. How to read slot machines: Pay Both Ways
To simply put, this slot game pays both lefts to right and vice versa. Oftentimes, you will find these paylines in NetEnt's Starburst slot machine. Very few games pay just right to left. This means that when a slot game pays right to left it pays both ways as well.
4. All Ways Payline
In this type of payline, it means more than 100 directions. You can win in 243 ways with this kind of slot machine. When you have a matching symbol in every reel, regardless of the location, you will get a payout. A great example of this is a slot machine with five lines by 3-reel set.
Instead of accomplishing a distinct line, when the symbol appears in the adjacent reel, then you are paid. Moreover, when you get multiple symbols in a single reel, your payout will be multiplied. Due to the reason that you got it on multiple "ways".
For an instance, you can easily hit 5-of-a-kind winning combos because you just need the same symbol on each reel. Regardless of where it is located, as opposed to landing the same symbol on a winning payline. You will encounter this kind of paylines in Microgaming's Thunderstruck 2.
5. Slot machine with Cluster Pays
Cluster pays work differently from the other paylines. Here, the symbols need to form a cluster to get a payout. One great example of this is the NetEnt's Aloha! Cluster Pays slot machine. Wherein, you need to form a cluster of 3 or 5 symbols to form a winning combination.
Payline Winning Chances – MORE LINES, MORE CHANCES TO WIN
In multi-line slots, the more lines you play, the more chance to form a winning combination. It is important to note that each spin is going to cost a lot on your part.
When you activated more slot paylines, it means you have more possibilities to win. In a single pay line slot machine, you need to form a winning combo across a single payline. Moreover, this is a standard way to win. Therefore, multi-line slots increase your potential to win. Thus, more possibilities to make a winning combo:
Horizontal
Diagonal
Vertical
Zigzag
Slot Machine Lines FAQs:
A payline or betting line is a line that crosses one symbol on each reel of a slot machine. It also refers to the combination of symbols on multi-line slot machine reels. You can get a payout if you made a bet on that combination.
In slot machines, a payline refers to the line on which a payout will be awarded to the player based on winning combinations. Moreover, there are X amount of paylines in any given slot machine.
You can start playing with 5 lines. More symbols are likely to appear on this reel; yet, the prizes here may be smaller. Yet, when you play video slots, this is a different situation. Because most video slot machines require a minimum of 15-30 paylines. Normally, players bet on 20 to 25 lines per spin on video slots.