Online gambling is making new history these days. With a large number of sign-ups of new players today, it will surely create memorable moments for gamblers. Nevertheless, before anything else, let us not forget the history of gambling. Gambling exists back in history. Wherein, people will gather together and gamble with almost anything else. We will present you with some of the milestones of gambling – up to today's online gambling experience.
Memorable Moments in Online Gambling
Online Gambling: The First Online Poker Site Goes Live (01/01/1998)
In 1998, the first online poker room is launched under the name of Planet Poker. However, the site had to deal with technical difficulties. Thus, slow internet speeds, disconnections, and other problems make it hard for players. As a result, the user experience is very low. Moreover, because of that, Planet Poker needs to stop its real-money operations in 2007. Although, they continue to exist until 2017 as a subscription-based play money site.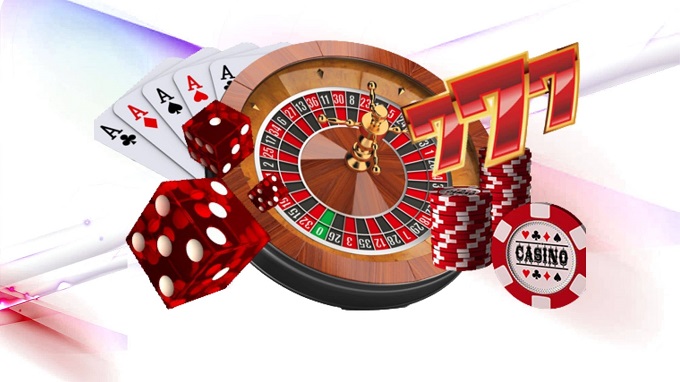 Online Gambling: Chris Moneymaker Wins WSOP Main Event (May 2003)
In 2003, Chris Moneymaker won the WSOP Main Event from an online satellite at PokerStars.
Moneymaker competes with the legendary Sammy Farha at the final stage. Also, eventually got all the chips against Farha's top pair with his bottom two pairs. Likewise, Chris became the first-ever Main Event champion that qualifies online. With Moneymakers' gameplay, millions of people become attracted to playing poker. Thanks to his chain reaction and later known as the "Moneymaker effect". Moreover, for the following years, millions of people are visiting the World Series of Poker.
Online Gambling: High Stakes Poker Starts to Air (January 2006)
Thanks to Chis Moneymaker, playing poker continues to become a big thing. And in 2006, almost all televised events for poker were just streaming tournaments. In addition, this is the perfect time for the perfect poker show.
The producers of High Stakes Poker decided to take a completely different direction. In addition, they bring cash games to television together with the biggest and known names of Poker. This includes poker players like:
Sammy Farha
Doyle Brunson
Eli Elezra
Phil Hellmuth
Jennifer Harman
Barry Greenstein, and more.
The poker game No-Limit Hold'em by far got the biggest percentage of viewers during that time.
Online Gambling: The Absolute Poker / Ultimate Bet Cheating Scandal (2006 – 2008)
Absolute Poker is one of the biggest scandals in the gambling history of online poker. Wherein, several players are accessing the information of other players' hole cards.
Thus, the ultimate cheat information is used in making perfect decisions in all spots. Hence, the cheating players win large amounts of money.
The cheating allegation was first brought up in September 2007. In addition, it is played by one specific account – Potripper. By then the tournament is questioned about this scandal. And, with careful investigation, it becomes clear that the player got the information from a super-user account.
Again, the same scandal happens in Ultimate Bet in the year 2008. In this scandal, the same person owns the room. In addition, he uses the same gaming license throughout. The super-user accounts provided the information to six players with different aliases.
Online Gambling: The Year of Isildur1 a.k.a. Viktor Blom (2009)
Playing online poker is very popular in the year 2009. Wherein, massive high stakes are happening all the time. Full Tilt Poker is the most played poker during that time. Furthermore, it gathers almost all the best players in the world. Moreover, out of nowhere, a new player (Isildur1) arises in this highly competitive arena.
No one knows where Isildur1 came from. Rumors say that these players have a big bankroll. Also, has a crazy style of playing poker. In addition, keep beating professional players like:
Patrik Antonius
Tom 'Durrrr Dwan
Phil Ivey, and many more.
Eventually, several pros beat Isildur1's winning streak by sharing his hand histories. In the year 2010, the identity of the mysterious Isildur1 was revealed. Viktor Blom is the person behind Isildur1.
Online Gambling: The Biggest Football Bet Won (2001)
Mick Gibbs won £500,000 after placing 30p on a bet with odds of 1.6 M to 1. Besides, this is not the first time Gibbs correctly predicted the outcome of the game. He also hit an impressive 9-fold accumulator and lands a 62,000/1 shot. On top of that, Gibbs takes home £157,000 from his £2.50 stake.
Poker Gambling: The Black Friday (04/15/2011)
Do you play poker back in 2011? Then you will probably remember this date in gambling history.
The USA Department of Justice seizes domains of the leading online poker operators. To name some of these popular sites:
Full Tilt Poker
PokerStars
Ultimate Bet
What is more, these sites are charged on the account of violating the UIEGA.
Furthermore, Poker's Black Friday truly creates panic throughout the poker community. As they were greeted by the scary message: "This domain name has been seized by the F.B.I.". Although the US players are the only ones affected by this, it results in a huge blow to them. They do not have an idea how they will recover their bankroll. The aftermath of Black Friday surely marks online gambling history.
Online Poker: All-time biggest win in WSOP (2012)
Antonio Esfandiari got the biggest single payout of $18,346,673.00 in poker history. He stays standing as the 1st place winner at the 2012 Big One for One Drop.
Online Casino: The biggest online casino jackpot win (2015)
With the immense popularity of the online casino, the 13.2 Million Pounds jackpot. This surely is one of the memorable moments in gambling today. Jon Heywood wins the jackpot of the Mega Moolah slots machine.
Casino Resorts History: Resorts World Catskills (08/28/2018)
Xian Zhao of New York City won $413,311.31 playing Blazing 7s Blackjack™ Progressive.
Online Baccarat: Big Wins at the World Series of Baccarat
Lin Haisan takes home the $12.9M jackpot in the World Series Baccarat Championship (WSBC), Macao.
History of online gambling in Singapore
Up to today, there are no online casinos in Singapore. In 2014, online gambling activity is regulated in the country. International online gambling websites are limited. Moreover, licensed online casinos available are to be created by Singapore's government.
Online Gambling History FAQs:
Perhaps, Billy Walters is the most famous gambler of all time. Walters made his name in sports betting in Vegas. Moreover, it becomes popular with a winning streak that lasts for more than 3 decades.
Perhaps, Tony Bloom is the richest gambler in the world today. He is famous for playing sports betting and poker. In addition, has an estimated combined net worth of up to $1.7 Billion, amazing right?
Mobile casinos are the mobile device adaptation of online casinos today. Many reputable casinos are investing in making their venues mobile-friendly. They are making mobile-based casinos are more convenient and portable to use today. Mobile gambling surely will mark as one of the most memorable moments in gambling today. In 2005, Playtech is one of the earliest mobile-based casino software in history.