Betting on live sports might be scary if you're new to the world of sports betting. You've probably heard your friends gamble on their favorite sports and teams. And, you are wondering what is live betting on sports means. Continue reading to find out how to bet on live sports and how to create a winning plan for the next game you watch. So, you can optimize your winnings and have a better time!
Because of the fast pace of the game, live betting is an interesting method for sports betting that demands quick decision-making. It is also suitable for sports that need a strong grasp of how to place bets.
The act of placing a wager on a sporting event after it has begun is known as "live sports betting." This type of wagering is becoming increasingly popular. You may wager on a wide range of sports nowadays. Football, cricket, basketball, baseball, and other sports are among the most popular.
 The History of Live Betting on Sports
Live betting has lately become one of the most popular gambling ideas in history. In-play betting has never been more popular or more thrilling than it is now, thanks to the emergence of the Internet. Even though there was undoubtedly live betting before that, in-play betting has been documented since the early 1900s. During each inning of a baseball game, fans in the grandstand would place bets.
Boston's Fenway Park was a hotspot of live betting activity. This is also where Sonny Reizner, who is a famous Las Vegas bookmaker, started his gambling career. He is also the Godfather of prop betting. Reizner recalls gamblers congregating at Fenway Park's right-field bleacher area in the 1930s.
Punters are betting on whether a hitter would get on base or not on the following pitch. They are also betting on whether a single, double, triple, or home run would be the next hit.
Sportsbook: What is live betting?
The term "live bet" refers to a wager made between the start of the game and the finish of the game. As the name suggests, you can place your stake while the game is still in progress.
Furthermore, you can also place many similar bets that you usually place in normal sports betting, such as the following:
Totals Bets
Point Spread Bets
Always remember that the sports odds and lines change regularly depending on what's going on in the game.
Also, it allows you to place specific proposition bets that are only available through live sports betting. Betting on who will score the next goal is the most common type of bet that you can place in live betting. Then, it will be settled when the next goal is scored and a new market for betting on the next player to score opens up.
However, not many online casinos and sportsbooks provide live betting. This is because it's a difficult system that depends significantly on technology to function effectively. The best sports betting site in Singapore, on the other hand, has plenty of fascinating in-play bets, as well as perfect software.
For the time being, the common belief is that in-play betting lines are simply much looser. This is because the oddsmakers have less time to study. In addition, they are more prone to make tiny mistakes because they are mostly determined by human decision-making.
This is true for all types of live betting, which is why it is such a unique experience for gamblers.
With the top sports betting online, you can place bets in real time from your mobile device.
What are the different types of live sports bets?
Depending on the sports you are interested in, there are varieties of bets available. To be clear, a sportsbook's ability to handle live betting events requires a significant amount of technology and labor.
Furthermore, they do not have a lot of time to start new lines. Because of these factors, the sorts of sports bets accessible differ. However, in this part, we will go through some of the most common betting options.
Traditional bets
These are types of bets that are made before the event begins. To indicate what has transpired in the game in real time, the odds will alter in real time.
Prop bets
In-play betting is possible with prop bets, but only if the sportsbook has the necessary equipment to keep up with the pace. This covers both fun and skill-based prop bets. Take, for example, the number of goals or touchdowns a player can score.
Parlays
With in-play betting, you may be able to make parlays out of single bets. You may, for example, place a wager on a trend that you believe will develop or continue to develop.
What is live betting on sports? After the game starts, you can add a bet to your previous stake in this situation. Furthermore, many sports betting sites allow their punters to create new parlays in live betting.
What is live betting on sports and how to calculate the live odds?
The odds of live betting fluctuate in real time as the game evolves. The odds will be reduced to reflect the circumstances if a favorite is on top and leads by a large margin.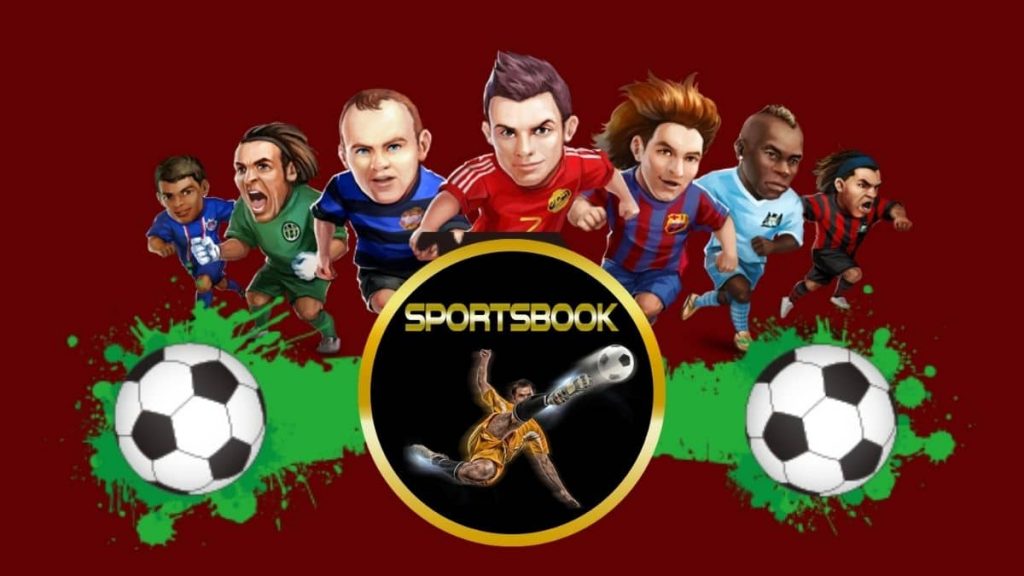 But how do you calculate the odds?
Unlike traders, odds compilers on live betting platforms change prices based on the score and real-time facts.
Computer algorithms at many online sportsbooks do the heavy work for them. On markets like the next team to score, the next team to win, and the next goalscorer, the prices will drop once a soccer team has scored 20 goals.
During a live football game, what bets can you make?
In-game betting is frequently available during football games. Follow the match tracker for the huge Saturday battle in the English Premier League or see live football betting odds on MLS games. Bet on the match's winner (1X2) or the number of corners.
1×2 or Home/Away/Draw
Total goals
Total corners
Last team to score
Yellow/red cards
Parlays and Systems
In a single parlay, you may also combine numerous options. The chances of each result are multiplied combined in a parlay, which is a combination bet. You may also use Round Robins to back up your choices in a variety of ways.
Pay attention to any changes in the odds and double-check the bet slip. So, you can determine whether one of your parlay legs has been completed.
Utilize a Match Tracker
To show the game, most bookmakers utilize a match tracker. A graphic visualizer will be used to indicate the game's duration, score, possession regions, big attacks, and other important information. If you don't have access to a live broadcast, here is an excellent option.
Live Schedule
In the lobby of a good online sportsbook, you will find a comprehensive schedule of live games. This list of all forthcoming games and fixtures will be accessible for live betting. There is also the option of saving some games to your schedule.
What are the advantages of live betting on sports?
There are several benefits to betting on live sports.
A wide range of sports are available.
With live sports betting, you have a wide range of sports to pick from. As a result, you'll have a better chance of finding good value wagers if you have more betting options.
The odds are continuously shifting.
What is live betting on sports? When it comes to determining odds, bookmakers have a lot of experience. As a result, it is tough for punters to locate a good deal. In live betting, however, they must make speedy changes to their odds. This is based on what they're seeing on TV. Also, they don't have much time to consider while they're betting live. As a result, it's a little simpler for punters to discover a good deal.
Bookmakers are not always right.
You should be aware that the majority of the changes made by these bookies are based on their assessment of the event's progress. They are not always accurate, no matter how talented they are.
Make better judgments by watching the live stream.
We can make better judgments if we witness the activity firsthand. It's not always easy to get a leg up on seasoned gamblers. The procedure is made a bit easier owing to live betting on sports.
What is live money in betting: Live Betting Tips
Prepare in Advance
Live betting on sports or in-game betting can only be described in one word: quick. The easiest approach to avoid this is to research the bets you're interested in and come up with a strategy.
Moreover, this allows you to be prepared for situations when you think you'll be able to make a difference. Therefore, you should do your homework before the game to see if you can forecast how it will go. Then, have a betting plan in place for simple occurrences. For example, when X occurs and the line is less than or greater than a specific number, you will place a bet.
Access a Clear Live Stream
It might be annoying to have a favorite show or a video call that freezes or lags regularly. In addition, it is also aggravating to watch a poor live stream while betting on the game. Besides, it is not good for your betting strategy. So, when it comes to live betting on sports, it is all about having the most up-to-date and accurate information.
More importantly, you can make better-informed decisions. Then, place smarter bets before those who may be a little behind if you have a quick and accurate live stream of the game. Besides, any advantage that you can get would be beneficial to your situation.
Select the Best Interface – What is live betting on sports?
You cannot just be frustrated by a lousy user interface; it may also cost you money. Therefore, when you are live betting on sports, you will get many bets in a flash.
At the drop of a hat, fresh chances are coming and leaving, and lines are continually altering. As a result, you will need a betting interface that allows you to keep track of the shifting lines as they come in and out of your system. Moreover, you can keep up with the game and the lines by using sports betting software that is quick and has a user-friendly layout. By being efficient, you can prevent losing money or accidentally pressing the wrong button.
Keep an eye on your bets.
When it comes to live sports betting in Singapore, you should keep a close check on your progress. More importantly, do not make any snap judgments. Because of the fast-paced nature of live betting, it is tempting to make impulsive judgments. Therefore, it is critical to know your limitations and stick to them.
Also, check to see whether you are betting on something that you are comfortable with. In addition, keep track of how much time you have spent playing the game and how much money you have set aside for it. Always remember that there are no guarantees when it comes to sports betting, even in live betting.
Observe momentum swings.
In evaluating betting odds, momentum swings are a highly important aspect. A team or an individual who is in charge, for example, is more likely to gain self-assurance. A losing run, on the other hand, can erode a team's confidence and create a hostile environment. On a smaller scale, momentum occurs. To get the best live betting odds, you must first comprehend these shifts in momentum.
For all the obvious reasons, live sports betting is becoming increasingly popular. Make sure you know enough about sports betting and the games you want to wager on before you start betting on live sports.
Live Betting FAQs:
Live betting, often known as in-game betting or in-running betting, allows bettors to place extra bets after the game has already begun. In some circumstances, live bets are available between halves, quarters, or periods, and in others, they are offered after every play or drive.
Yes, you can. You may wager throughout a game using live betting. In addition, you may gamble on a game while it's still happening by using live betting. Only during a stoppage or commercial break will the in-game odds alter. This provides you the opportunity to adjust your wager or place a new one during the athletic event.
You shouldn't put too many live bets at once if you want to make a profit. Spectacularly focus on one or two in-play wagers. Then, keep a close eye on the action and wait for the appropriate opportunity to put your bets. You can lose the appropriate momentum if you have many in-play wagers on your bet slip.