Planning to bet on your favourite sports? And yet, you don't know the different types of bets in sports gambling.
For beginners, a lot of bettors are searching for the best types of bets to place. But this can be impossible to do. In sportsbook betting in Singapore, there is no definitive type of wager that is better for one another. The thing here is, it depends on the individual who is placing the bet. Also, it depends on the spots they are wagering on and the circumstances of the event. In short, each type of bet has its advantage on the right occasion.
In this article, we provide an easy-to-understand explanation for each type of bet. Some are a bit complex to understand. There are types of bets are can be confusing. So, we suggest that you take the time to read and understand the concepts of each type.
Different Types of Bets in Sports Gambling
Types of Bets: Moneyline Bets (Straight Bets)
The Moneyline is the simplest type of bet in a sporting event. In here, you can wager on who going to outright win the game with no point spread or handicap involved. This is considered a traditional way of betting. In which, you need to select the winning team in a Moneyline bet. Then, your bet will be successful.
Totals/ Over-Under Bets
This involves wagering on how high the total score of the game will be. To simply put, you need to calculate the total score of the game by adding the scores of both teams.
Besides, total bets and over-under bets are different betting terms for the same wager. Others may use one term of the other while others use it interchangeably. To explain, the bookmaker sets a line for the total points, goals, or runs to be scored in a sporting event. And then, they will give the option of betting on whether the actual total will be lower or higher than the set line. By betting on higher, you are backing the over.
To simply put, betting the over means the combined score should be over than the listed total. While in betting the under, it needs the teams to combine the score fewer points than the total.
Usually, you need to add half of a point to the end of the total to avoid a potential "push" situation.
Proposition Betting (Prop bets/Special Bets)
Proposition betting is one of the fun types of bets wherein it is non-standard. A good example of this is you are betting on which team will win the coin toss. Usually, prop bets must physical demands to do. And this involves a lot of props more than guesswork alone. The fun side here is that it presents good opportunities for making informed decisions about which way you can bet.
To further explain, special are types of bets on specific aspects of a sporting event. And it does not have a direct effect on the outcome of the game. For example, you are betting which team will score first in the round/game. Here are some of the props bets used by bookmakers:
First team to score a point/goal.
Making a bet on time of first point/goal.
Wagering on time of the first touchdown.
Betting on time of the first corner.
Also, betting which team will win the coin toss.
Guessing if there will be a penalty awarded.
In addition, betting if there will be any player who scores a hat-trick.
Futures Betting (Ante-post betting)
Typically, this type of sports bet is a long-term investment. In short, you are betting on the future outcome of a sporting event. Like for example, you are wagering which team will win the league title. Also, how many regular-season games the team will win. So, if you have the luck of predicting a series outcome, you can make future bets.
Parlays Betting (Accumulators)
Betting on parlays is never easy to win. That is why the odds here are so enticing and profitable. Here, you are required to win many bets to get a payout. Oftentimes, parlays range from 2-20 games/teams. And you need to win them all to win and receive a payout.
As much as possible, we do not recommend parlays betting. Simply because it's really hard to win and even the best bettors lose more often than not.
Teasers Betting
This sports betting type is just like a parlay. Except that, you can get a few points in each game you bet. Also, betting on teasers payout less than the standard parlays.
Usually, Sportsbook give 6, 6.5, and 7 points in teaser betting. And you must win each game to win the teaser. In here, you are moving the point spread to a more favourable line in each game.
Pleasers Betting
Pleasers sports betting is the opposite of teasers. And it is much more difficult to win here among all types of bets. But this also gives a more lucrative payout. The concept here, you lose points instead of getting points. To simply put, if a favourite team got a 6.5 point, the line will jump to a -12.5 in a 6-point pleaser.
Reverse and "If" Betting
Reverse bets are one of the less popular types of sports bets. Why? Simply because the concepts are a bit confusing and hard to understand. Here, a reverse bet is a series of 2 If-bets. In short, you are betting on two teams. And, you will only lose the full amount of your wager if the 2 teams will lose. You can still get a part of your bet if only 1 team wins. Also, you will receive the full amount of payout if both teams win.
Full Cover Betting
Full cover bet is one of the types of sports betting wherein you are wagering in all possible multiple bets. This includes accumulators, trebles, and doubles for several selections. In here, you don't have to bet on every outcome to win. But instead, the more games you win, then the higher amount of the payout you can get.
Handicap Betting
Asian handicap betting or simply handicap bet is a form of wager that tries to level the playing field. Also, it is quite like point spread betting. Here, the points are still awarded and deducted from the team. And it is not aiming to make each team an equal favorite. But instead, handicap betting is about presenting different options.
This type of sports betting gives you the chance to improve your chance of winning. As well as, allow you to reduce or improve the football odds.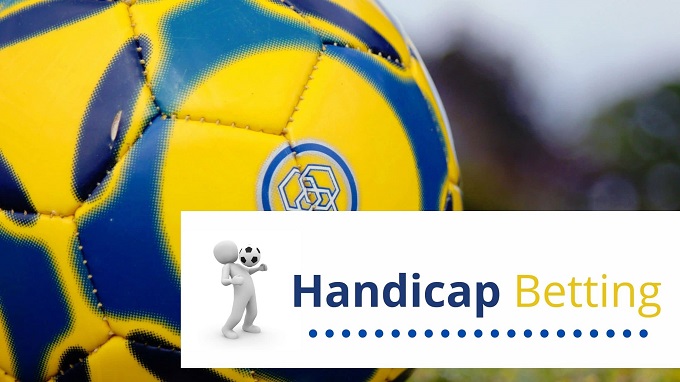 Other Types of Bets In Sports Gambling
Earlier, we have discussed the common types of bets in sports. But there is also a single type of sports bets that exists. This includes the following:
Puck Line– this is one of the types of bets wherein the point spread is set at 1.5 points always.
Correct Score– usually famous in soccer sports gambling. Here, this bet involves guessing the exact final score of the game. Winning this type of bet is very difficult. But it also offers a very lucrative payout.
Grand Salami– this is one type of parlay bets where it is specifically used in baseball and hockey sports. Here, it involves picking the over/under of the totals.
Run Line– this is one variation of a point spread bet used in a baseball game. Usually, the spread is 1.5 points.
Types of Bets FAQs
Like we have mentioned earlier, there is no right type of bet. You need to first research everything about the game before deciding which type to use. This includes predicting the score, chance of winning, and game flow. Also, which player will be going to excel.
Different types of sports betting offer flexibility to choose which team to wager. This gives you the ability to wager on anything that can be measured during the game, season, or match. Also, it gives a new level of fun and excitement when it comes to sports betting. Furthermore, sports betting adds new opportunities to win real money.
Today, you can bet on almost any type of sport. And each sport has its advantage. What you need to do is, start betting on sports that you like the most. As well as equipping yourself with the right knowledge. Besides, research first before you make a decision on which type of wager to use.